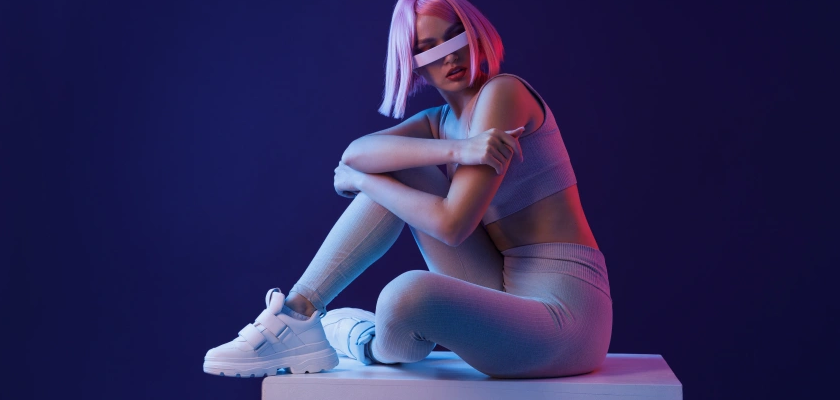 What's In Metaverse for Digital Marketing and Brands?
Date : July 15, 2022 | Author : admin
Metaverse marketing allows brands to maximize their creativity and reach their target audience most attractively. That's why brands are turning their faces to the metaverse for digital marketing one by one.
Even though it seems to be a sudden hot topic, the concept has been around for a long time. Years ago, when my friend told me about Second Life, I didn't take it much seriously. However, he was fascinated by how real it felt to socialise with other users in a virtual realm.
Well, now, it's getting serious. So naturally, brands have solid reasons to participate in this revolutionary act.
Metaverse is not a technology but a concept existing through various technologies. Any virtual space can be metaversal. We need to keep this in mind to understand metaverse.
We can simply describe the metaverse as a virtual world parallel to the physical world. No need to make it complicated. You can create a virtual character and give it a life in this world. Moreover, you can travel between spaces. Like visiting websites on the internet, you can visit platforms on metaverse. That's why it's considered a universe.
Matthew Ball starts listing the characteristics of this universe with its being persistent: "it never "resets" or "pauses" or "ends", it just continues indefinitely." And ends with mentioning "an incredibly wide range of contributors." It means we are creating more than static web pages.
This digital world can serve as a video game, a social space or even a shop. You can host a virtual party, buy or sell things, meet or work, or just get social. It's up to your target and your creativity. That's why metaverse marketing is an enormous potential for brands. There are countless possibilities here.
Well, we also need to talk about the technologies to understand metaverse better. AR and VR are commonly used to create this world by offering a rich 3D experience. AR (Artificial Reality) mingles the digital and physical worlds, while VR (Virtual Reality) goes beyond it and creates an entirely virtual environment that can be accessed through special devices.
Roblox and Fortnite are the most popular virtual social spaces, especially for the young generation. However, with the increasing popularity of metaverse, the older generations are also getting more and more interested. They offer brands the opportunity to advertise their products in a new way.
Digital marketing needs attractive interaction, and metaverse provides this to the full extent. So, we can say metaverse is the new platform for digital marketing.
Many virtual conventions, events, and gatherings occur in the digital universe. Especially in COVID-19 conditions, it is attractive for all the people. They can still be together, even if it's virtually. The changing consumer behavior and past experiences show that metaverse will stay with us for a long time. It's just starting and metaverse for digital marketing will be quite interesting.
Because it's relatively new, even simple ideas still work well for brands. Many brands are already in the game. And we know that many others are on the way. Metaverse for brands is coming with a loud noise.
Nike bought the next-gen sneakers brand on metaverse. And they made $3.1 Million in 7 minutes. Louis Vuitton is a brand highly engaged in metaverse marketing. They released a digital game for their founder's 200th birthday: "Louis the Game". The brand asked users to join Vivienne in collecting 200 birthday candles traveling through multiple worlds.
Mark Zuckerberg presented Facebook's latest brand, Meta. He is planning to transform Facebook into a metaverse company. Considering the power of Facebook in marketing, brands will need to adapt to this change. It will be necessary to develop new digital marketing strategies that include metaverse also NFT's.
Metaverse for digital marketing is enhancing the shape of interaction with the audience. In all industries, metaverse marketing agencies are emerging. Here is proof of the promising nature of metaverse for brands: Three keywords for successful marketing can find space in this universe: creative, engaging, and interactive. There are already new startups regarding the rising of metaverse which are providing digital marketing services for NFT's.
It offers immense opportunities to create marketing strategies that increase conversion. Brands can handle campaigns that are not attractive or easy in the real world.
Despite all the advantages of metaverse for digital marketing, some challenges are to consider. Therefore, in digital marketing, we will start talking about new topics.
Intellectual property ownership is one of them. If your content creator is an AI, you may not get intellectual property protection. In this case, you cannot claim the legal rights of your work.
The security issues on metaverse need improvements. You may learn more about how the platform will use your data.
The ownership of digital assets is challenging to verify. Let's say you made money virtually. You will need to prove that it's yours.
On the other hand, the opportunities in metaverse are domination the challenges. Metaverse for brands is a blossoming field where you can plant your seeds.
Build strong bonds
As it is highly interactive, you can build long-term relationships with your target audience on metaverse. They will enjoy playing your games or joining your virtual events. You can create your own space or be a guest in existing ones. Spaces like Roblox are already hosting branded events and campaigns.
The campaigns such as games and events are great chances to build a bridge between brands and customers. Offer them an immersive experience rather than promoting yourself. Then you will get more active users spending time in your space.
Boost your visibility
Metaverse for brands is a popular topic; however, it's still new. Your name will be known worldwide when you have a slightly exciting idea. Everybody is talking about the campaigns going on here. Even if they are not in the metaverse, you will reach out to more audiences.
Focus on engagement marketing
You can welcome your potential buyers to your virtual shop. Even shopping on eCommerce websites or social media is attractive for people. They will love a 3D shop where they can virtually walk around and interact with other customers.
These shops are stealing the place of physical ones as people can have visit shops in their home comfort. It's like checking out the products on Amazon, with a highly realistic experience. They can even try the products. Therefore, there is a higher chance to convince them to buy. Thus, engagement marketing has an ample opportunity in this realm.
Increase your income
Metaverse is a world where people want to live a good life. Here, they want to have nice homes, wear good clothes, join cool events, and show off with what they have. Therefore, do your best to create virtual products that people will want to buy.
With fungible tokens and cryptocurrencies, it's easy to spend money on metaverse. Your brand can multiply the income with a good metaverse marketing strategy. The biggest investment in metaverse was $2.43 million in 2021.
While technology is making up with its own universe, brands are inevitable habitants. This is the ultimate chance of globalization for the brands with a target to reach out to their audience worldwide.
There is no doubt; it will grow fast. You need to appear in metaverse before it's late to create a big jump towards your targets. We all had seen this first when brands started their websites and then when eCommerce became popular.
To sum up, there are many reasons for brands to join metaverse marketing: The exponentially increasing number of users, limitless opportunities for brands, easily applicable ideas (that are not possible in the physical world), and many more.
If you have creative ideas to advertise your brand, metaverse marketing will let you be bold. With limitless possibilities in this universe, you're beyond the limits of the physical world. So it's a great time for brainstorming and coming out with great campaigns.